Madden NFL 18 Will Present 30 NFL Teams
The NFL and all 32 teams that are part of the US football league have joined Electronic Arts to launch the first Madden NFL Club Championship this week.
The event consists of a series of online tournaments featuring rankings in which contestants will fight for a chance to compete on behalf of their favorite NFL franchise since the Madden NFL 18 launch on August 25.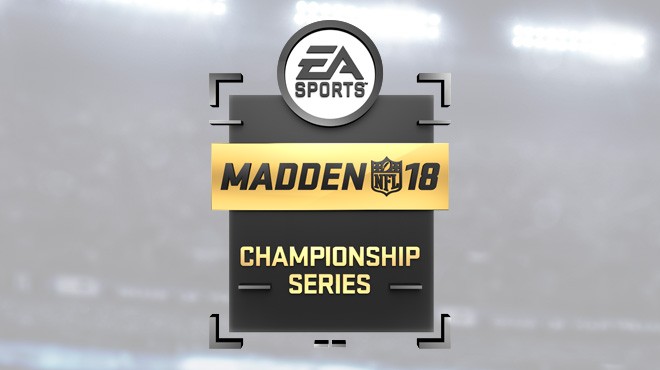 The best player in each ranking will be selected for face-to-face competitions at the Pro Bowl Experience in Orlando, Florida, and at the Super Bowl LII in Minneapolis, Minnesota, in January and February respectively. The winner of the Madden NFL Club Championship will receive two tickets to participate in the Super Bowl LII.
The competition will use a modified version of Ultimate Team mode, called Ultimate Team Champions. Players must unlock or win players in the form of cards, to add to their teams, creating a competitive balance similar to that seen in fantasy football games.
The Championship Club is one of three majors that make up the Madden NFL Championship Series EA. The total prize pool is US $ 1.15 million, of which US $ 403 thousand is reserved for Club Championship.
"The competitive landscape and eSports are one of the most exciting ways to engage with a larger, younger and digitally savvy NFL audience," said NFL Commissioner Roger Goodell in a statement.
"Working with EA to create the Madden NFL Club Championship brings a unique opportunity to capture the excitement of the NFL and the passion of our fans with a competition in which anyone can participate," added the commissioner.
The newly announced tournament is the first professional sports league formed by all its members. In May, the NBA announced that 17 of its 30 teams would participate, at a cost of $ 750,000 in a three-year agreement, to participate in the NBA 2K League in 2018.
The deal was closed after a joint effort by the NFL's new business departments, which presented their projects to the board of franchise owners, league sources told ESPN. This council consists of 10 owners and executives of the NFL: Jacksonville Jaguars, Arizona Cardinals, Buffalo Bills, Cleveland Browns, New York Jets, New England Patriots, Seattle Seahawks, Washington Redskins, Los Angeles Chargers and Minnesota Vikings.
Parts of the council team - Patriots, Vikings, Bills, Seahawks and Jaguars - were among the eight who participated in the 2017 Madden NFL Club Series, an event held in the United States and sponsored by these NFL teams.
Only one name on the list, the Kraft family of the Patriots, has an investment in electronic sports. Alongside Stan Kroenke, the Los Angeles Rams, Kraft recently acquired a place in the Overwatch League for $ 20 million.
NFL Strategy Director and Senior Vice President of Products Chris Halpin told ESPN that he believes the new tournament can provide NFL owners with the opportunity to learn about eSports and witness the industry's development outside of traditional sports-based games.
"There is a strong interest in eSports in many leagues," Halpin said. "As in other leagues, we have owners who have stakes in various sports and are focused on building their eSports franchises, as well as others who are still moving toward this goal. It is a good starting point; There's great integration into traditional sports through their games, and it's also important what they're doing in eSports between fans, brands and owners, who are learning about the marketplace where there's already a significant basis. "
Several NFL owners have revealed that they are aligned with this sentiment to ESPN because they believe that the Championship Club is just the beginning of a series of business opportunities. An NFL executive told ESPN that they believe there will be new opportunities for interaction between the NFL and the Madden player base, given the need to understand the skill of NFL players in the game compared to their real-life counterparts.
Madden 18 Coins PS4/ Xbox One in store now, you guys can click www.madden-store.com for it.